Lunch Menu
HOT LUNCHES: 
If your child orders a hot lunch in the morning and then realizes later that they have a cold lunch,
they will still be charged for a hot lunch. Unfortunately, once the food is made,
it needs to be eaten or thrown away.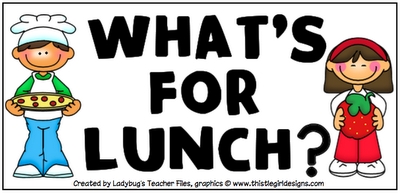 MENU CHANGE FOR DEC. 13TH & 14TH SEE HOME PAGE OF WEBSITE FOR UPDATE.