News & Information



HOME OF THE LIONS

NEWS FROM LISBON ATHLETIC DEPARTMENT
      It is with great pleasure to announce that Nels Mathre will be coaching the soccer team this fall.  He will be a great addition to the Lisbon coaching staff.  He will start practice on Monday, August 14 from 5:30-7pm.  At that time, he will have an updated season practice/game schedule.  Good luck to the soccer team on a great 2017 season!
      In addition, I will be having a practice this evening for 4:30 – 6 pm for all that can attend. This will get the season started to make sure we have all forms and fees turned in. Plus, I will be able to answer any questions parents may have.
Thank you!
PJ McKinney
Lisbon Grade School
IMPORTANT DATES
AUGUST 18TH: NO SCHOOL TI
AUGUST 21ST: FIRST DAY OF SCHOOL
AUGUST 21ST: OPEN HOUSE 6:30 PM
SOCCER
PRACTICE STARTS
MONDAY, AUG.
14TH 5:30-7PM
Notice of Public Hearing
Lisbon CCSD #90    2017 – 2018 Budget
Notice is hereby given by the Board of Education of Community Consolidated School District No. 90 in the Counties of Kendall and Grundy, State of Illinois, that a tentative budget for said School District for the fiscal year beginning July 1, 2017 will be on file and conveniently available for public inspection at the administrative office of Lisbon Grade School, 127 South Canal St., Newark, Illinois, 60541 from and after 8:00 A.M. on the 10th day of August, 2017.
Notice is further given that a public hearing on said budget will be held at 7:00 P.M. on the 11th day of September, 2017, at the Lisbon Grade School Library, Lisbon Grade School #90.
Board of Education of the Lisbon Community Consolidated School District #90 in the Counties of Kendall and Grundy, State of Illinois.
Monica Williams, Secretary
Board of Education, District #90
Dated this 10th day of August, 2017
 
 



~~~~~~~~~~~~~~~~~~~~~~~~~~~~~~~~~~~~~~~~~~~~~~~~~~



Lisbon CCSD #90
Congratulations to Students and Staff!!!!!!
According to "SchoolDigger.com", Lisbon CCSD#90 is the second ranked school district in the state of Illinois

for the second year in a row!

Out of 776 school districts in the state which had reported results, Lisbon CCSD #90 ranks second when Partnership for Assessment of Readiness for College and Career (PARCC) scores are compared. 
PARCC is the state-wide assessment that occurs each spring for grades 3-8 in the areas of math and reading.  The testing includes all students in these grade levels.  The results of these tests are used each year to improve or upgrade our school curriculum.
The PARCC tests are taken online and are more extensive than state-wide tests given in the past.  The new tests require that written justification be given for most of the answers.  In the past, most answers were true/false, multiple choice, etc.  A more in-depth look at the scores can be obtained by visiting the School Digger web site (www.schooldigger.com) or by visiting Illinois Report Card at

http://iirc.niu.edu

.  This site reports results for all the school districts in the state.
These scores are a testament to the effort that our teachers and students make each and every day at school.  Our staff has very high expectations of our students, and they in turn have responded with outstanding test scores.
Individual student results have been sent home to parents which included explanations of the test and how to interpret the results.
Parents who seek more information on this topic can look at research/data posted on the Illinois State Board of Education web site.



 ~~~~~~~~~~~~~~~~~~~~~~~~~~~~~~~~~~~~~~~~

PARENTS IF YOU TAKE PICTURES AT
SPORTING EVENTS OR ACADEMIC EVENTS
WE WOULD LIKE TO PUT THEM ON THE WEBSITE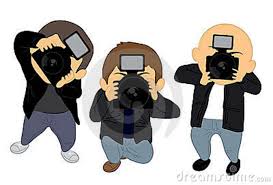 ---