News & Information



HOME OF THE LIONS
3RD & 4TH GRADE FINISH UP PARCC TESTING WITH A THUMBS UP
GREAT JOB GUYS!!!!
TEACHER APPRECIATION WEEK
TUESDAY TEACHERS HAVE TOSSED SALADS & AMAZING DESSERTS FOR LUNCH, YUM YUM

 THANK YOU TO THE LOOP PARENTS WHO ARE PLANNING ALL THE FUN FOOD & ACTIVITIES THIS WEEK.
Valedictorian & Salutatorian
Lisbon Community Consolidated Grade School is proud to announce the Valedictorians and Salutatorians for the 2015-2016 school year.  Co-Valedictorian has been awarded to Meggie Scott and Alex Tollefson.  They each achieved a perfect 4.00 GPA during their time at LGS.  Salutatorian designation has been awarded to Kenna Borton.  She attained a cumulative GPA of 3.86.  Congratulations to all award winners.  We are proud of your hard work and dedication!
KINDERGARTENERS DOING THEIR PART
ON EARTH DAY

2ND GRADERS WELCOME SOME NEW ADDITIONS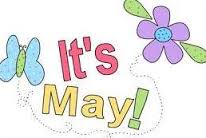 MAY 2016 CALENDAR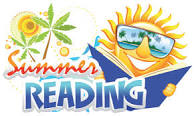 SUMMER READING PROGRAM

SUMMER MEAL PROGRAM


~~~~~~~~~~~~~~~~~~~~~~~~~~~~~~~~~~~~~~~~~~~~~~~~~~



Lisbon CCSD #90
Congratulations to Students and Staff!!!!!!
According to "SchoolDigger.com", Lisbon CCSD#90 is the second ranked school district in the state of Illinois in testing results for the 2014-2015 school year.  Out of 783 school districts in the state which had reported results, our school ranks second when Partnership for Assessment of Readiness for College and Career (PARCC) scores are compared. 
PARCC is the statewide assessment that occurs each spring for grades 3-8 in the areas of math and reading.  The testing includes all students in these grade levels.  The results of these tests are used each year to improve or upgrade our school curriculum.
The PARCC tests are taken online and are more extensive than statewide tests given in the past.  The new tests require that written justification be given for most of the answers.  In the past, most answers were true/false, multiple choice, etc.  A more in-depth look at the scores can be obtained by visiting the School Digger web site (www.schooldigger.com) or by visiting Illinois Report Card at http://iirc.niu.edu.  This site reports results for all the school districts in the state.
These scores are a testament to the effort that our teachers and students make each and every day at school.  Our staff has very high expectations of our students, and they in turn have responded with outstanding test scores.
Individual student results have been sent home to parents which included explanations of the test and how to interpret the results.
Parents who seek more information on this topic can look at research/data posted on the Illinois State Board of Education web site.
PARCC assessments will be given this spring from April 18-29th.  We look forward to continued success.
 ~~~~~~~~~~~~~~~~~~~~~~~~~~~~~~~~~~~~~~~~~~~~~~

PARENTS IF YOU TAKE PICTURES AT
SPORTING EVENTS OR ACADEMIC EVENTS
WE WOULD LIKE TO PUT THEM ON THE WEBSITE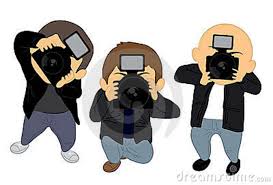 ---
LGS 2015/2016 SCHOOL SUPPLY LIST