News & Information

Waiver Modification Hearing
LISBON COMMUNITY CONSOLIDATED
SCHOOL DISTRICT #90
KENDALL AND GRUNDY COUNTIES
NOTICE OF PUBLIC HEARING DECEMBER 8, 2014
            The Board of Education of the Lisbon Community Consolidated School District #90 will hold a Public Hearing on Monday,     December 8, 2014 at 7:00 P.M. in the library at the Lisbon Grade School located at 127 South Canal Street, Lisbon Illinois.
            The purpose of said hearing will be to retrieve public comment on a proposed waiver application to allow the district to charge less than 100% of the per capita tuition charge for nonresident children of Lisbon CCSD#90 teachers and full-time staff employees.
Tom Fletcher, President               Board of Education            Lisbon CCSD#90
KINDERGARTEN THANKSGIVING FEAST
CLICK ON THE LINK BELOW TO CHECK OUT OUR HONOR ROLL
FOR THE 1ST QUARTER OF THE SCHOOL YEAR!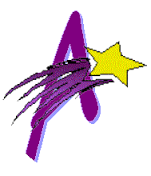 ---
LGS 2014/2015 SCHOOL SUPPLY LIST