News & Information




CUSTODIAL HELP NEEDED



The Lisbon School District is seeking a part-time custodian, from 3:00 P.M. to 7:00 P.M., for the school.    Pay is $13.50/hour.  Sick and personal leave included, however no health insurance is offered.
For an application, please call the office at 815-736-6324 or visit the districts web site at:  Lisbon.k12.il.us.
Completed applications can be mailed to:  Superintendent, Lisbon School District, 127 South Canal Street, Newark, IL 60541, or faxed to 815-736-6326, or emailed to mrustman@lisbon.k12.il.us.
Application deadline is March 30th.
CLICK BELOW LINK FOR APPLICATION
FUN TIMES IN P.E. 3RD & 4TH GRADES BUILD PYRAMID

2014-2015
Lisbon Grade School – 3rd Quarter 
High Honor Roll                                          Honor Roll 
6th Grade                                                       6th Grade 
Gavin Brown                                                    Kailee Borton
Skyler Chavoen                                               Morgan Long 
Tiffany Dominguez                                         Megan McIntyre 
Kaitlyn Hatteberg                                          Dalton Reibel 
Nathan Johnson                                              Jared Slivka          
Madison Malone                                                         
7th Grade                                                       
Kenna Borton                                                  
Eliza Johnson                                                 
Alexis Long                                                    
Jocelyn Mitchell                                             
Rebecca Peura 
Meggie Scott 
Alex Tollefson 
8th Grade                                                       8th Grade 
Miranda Brown                                                Austin Fletcher 
Natalia Elizalde                                              Connor Swanson 
Alyssa Gittins                                                
Nicole Heap 
Corey Jacobson                                              
Katherine Jorgensen 
Lyndsay Larson 
Olivia Nelson 
Jacob Slivka 
Rachel Testin 
Gayle Walker 
Alex Wampler 
Lena Wickens 
Marissa Williams
KINDERGARTEN REGISTRATION 2015/2016
FOLLOW THE LINK BELOW FOR MORE INFORMATION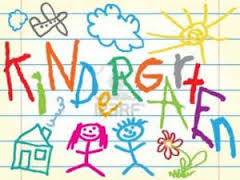 SPORTS PHYSICALS WILL BE APRIL 17TH
NEWARK HEALTHCARE CENTER WILL BE DOING SPORTS PHYSICALS AGAIN THIS YEAR
ON FRIDAY, APRIL 17TH 2015. THE FEE WILL BE $25.00 PAYABLE IN CASH OR CHECKS MADE PAYABLE TO NEWARK HEALTHCARE CENTER.  ALL STUDENTS PARTICIPATING IN A SCHOOL SPORT MUST HAVE A SPORTS PHYSICAL BEFORE THEY CAN PARTICIPATE.


---
LGS 2014/2015 SCHOOL SUPPLY LIST