News & Information



HOME OF THE LIONS



BACK TO SCHOOL NIGHT
AUGUST 29, 2016
LISBON GRADE SCHOOL WILL HOST THE ANNUAL  BACK-TO-SCHOOL NIGHT ON MONDAY, AUGUST 29TH, FROM 6:30 PM TO 7:45 PM. DURING THIS TIME, PARENTS WILL BE ABLE TO MEET THEIR CHILDREN'S TEACHER(S) TO LEARN ABOUT PLANS AND EVENTS FOR THE SCHOOL YEAR.
AT 6:30 PM, ALL PARENTS ARE INVITED TO AN ASSEMBLY IN THE GYM FOR INTRODUCTIONS OF STAFF MEMBERS AND A SHORT INFORMATIONAL MEETING.
IN ADDITION, MRS. DIKE WOULD LIKE TO MEET WITH HER STUDENTS' PARENTS AT 7:00 PM IN THE KINDERGARTEN CLASSROOM. GRADE LEVEL CURRICULUM AND OTHER IMPORTANT TOPICS WILL BE DISCUSSED DURING THIS TIME.
THE LISBON ORGANIZATION OF PARENT (LOOP) WILL PROVIDE REFRESHMENTS FOR EVERYONE TO ENJOY.

OUR 2ND ANNUAL WALK-A-THON FUNDRAISER WILL BE FRIDAY, SEPT. 30TH
T-SHIRT ORDER FORMS DUE: FRI., AUG. 26TH
PLEDGE FORMS DUE: FRI., SEPT. 23RD
FOR MORE INFORMATION AND A LIST OF PRIZES FOLLOW THE LINKS BELOW
 INFORMATIONAL   WATcover.pdf
  T-SHIRT ORDER FORM   WATtshirt16.pdf
   STUDENT & STAFF PLEDGE FORMS    WATpledgesheet.pdf
 NON-SCHOOL PARTICIPANTS    WAToutpledge.pdf
   LIST OF PRIZES      WATprize16.pdf

2016/2017 SCHOOL SUPPLY LIST LINK BELOW




FOR SALE: 20+ TABLET ARM DESKS
SOLID PLASTIC DESK TOP
STEEL CHROME BASE
TOP: 19"x 14"
BASE: 32" LONG
         29" TALL
PRICE $15.00 PER DESK
QUESTIONS CONTACT THE OFFICE @ 815-736-6324

~~~~~~~~~~~~~~~~~~~~~~~~~~~~~~~~~~~~~~~~~~~~~~~~~~



Notice of Public Hearing
Lisbon CCSD #90    2016 – 2017 Budget
Notice is hereby given by the Board of Education of Community Consolidated School District No. 90 in the Counties of Kendall and Grundy, State of Illinois, that a tentative budget for said School District for the fiscal year beginning July 1, 2016 will be on file and conveniently available for public inspection at the administrative office of Lisbon Grade School, 127 South Canal St., Newark, Illinois, 60541 from and after 8:00 A.M. on the 8th day of August, 2016.
Notice is further given that a public hearing on said budget will be held at 7:00 P.M. on the 12th day of September, 2016, at the Lisbon Grade School Library, Lisbon Grade School #90.
Board of Education of the Lisbon Community Consolidated School District #90 in the Counties of Kendall and Grundy, State of Illinois.
Aaron Johnson, Secretary
Board of Education, District #90
Dated this 8th day of August, 2016
Lisbon CCSD #90
Congratulations to Students and Staff!!!!!!
According to "SchoolDigger.com", Lisbon CCSD#90 is the second ranked school district in the state of Illinois in testing results for the 2014-2015 school year.  Out of 783 school districts in the state which had reported results, our school ranks second when Partnership for Assessment of Readiness for College and Career (PARCC) scores are compared. 
PARCC is the statewide assessment that occurs each spring for grades 3-8 in the areas of math and reading.  The testing includes all students in these grade levels.  The results of these tests are used each year to improve or upgrade our school curriculum.
The PARCC tests are taken online and are more extensive than statewide tests given in the past.  The new tests require that written justification be given for most of the answers.  In the past, most answers were true/false, multiple choice, etc.  A more in-depth look at the scores can be obtained by visiting the School Digger web site (www.schooldigger.com) or by visiting Illinois Report Card at http://iirc.niu.edu.  This site reports results for all the school districts in the state.
These scores are a testament to the effort that our teachers and students make each and every day at school.  Our staff has very high expectations of our students, and they in turn have responded with outstanding test scores.
Individual student results have been sent home to parents which included explanations of the test and how to interpret the results.
Parents who seek more information on this topic can look at research/data posted on the Illinois State Board of Education web site.
PARCC assessments will be given this spring from April 18-29th.  We look forward to continued success.
 ~~~~~~~~~~~~~~~~~~~~~~~~~~~~~~~~~~~~~~~~~~~~~~

PARENTS IF YOU TAKE PICTURES AT
SPORTING EVENTS OR ACADEMIC EVENTS
WE WOULD LIKE TO PUT THEM ON THE WEBSITE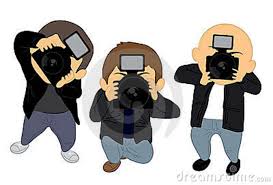 ---
LGS 2016/2017 SCHOOL SUPPLY LIST